New numbers
on
June 2, 2014
at
5:45 pm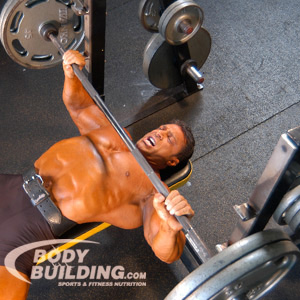 Yesterday I participated in my first endurance race in over 16 months albeit a very minor part of it, a sprint triathlon.  I was the swim leg for our sprint triathlon team consisting of my girlfriend Cindy, my buddy Randall and myself.  Cindy was the runner, Randall was the cyclist and I was the de facto swimmer because I hate swimming slightly less than the other two.
I had been loosely training for my swim with semi-regular lap sessions at the waterpark although that proved to not be a very good way to go about it.  Despite swimming 800 consecutive yards in the pool a couple weeks ago, the 1/4 mile in open water felt much more difficult.  I emerged from the swim pretty exhausted despite it being only one of the three parts of the race.  My official time for the swim leg was 9:45 which included time on the beach kicking off my sneakers and emerging from the water to run across the finish mats at the finish line.  I think out of the three of us my performance was the least impressive.  Cindy tracked a very fast 24:30 something 5K run and Randall averaged almost 21 mph on the bike segment.
I had two new significant numbers come into focus in the last day, 187 and 230.  187lbs was what the scale read last night, up from the 186 that shocked me last week.  This past weekend I drank some beers albeit not a ton of them and chowed down on some of my awesome chocolate cake but didn't feel like I was a glutton like the prior weekend.
The thing I struggle with is determining if the 187 number has a direct correlation to the second number, 230, the new 2014 personal best in bench pressing that I set at lunch.  I pressed the weight cleanly and evenly. I then barely missed getting 225lbs x 2 after that, requiring only a slight touch from my spotter.  I just don't know how much of the increased numbers my dead lift and bench have seen in the past few weeks has to do with my bodyweight rebounding after losing 6 or 7 pounds during my week long GI illness.  Not only have I recovered all that weight but piled another 3-4 pounds on top of that.
My knowledge of the human body, especially my body makes me realize that the odds of me putting on 6-7 pounds of muscle in a few weeks is not likely at all yet for whatever reason at this higher weight I seem to be able to move higher weight.  I am not afraid to admit that the scale has more of an affect one me than it should at times.  187 pounds for someone standing almost 6'4″ is a good number by any scale.  The problem is I have clear recollection of walking around at 170-172 pounds in the not too distant past.  When I do the math and come up with 15 pound gain I feel fat, plain and simple.
Regardless of what the scale says, today's bench press session was the best I have had in a long time.
Today's Workout
5 minutes cardio/stretching
Bench press – 135lbs x 10, 185lbs x 5, 225 lbs x 1, 230lbs x 1 225lbs x 2 (slight spot on second rep), 185lbs x 8
BW dips – 15reps x 2 sets
Full ROM slow pull ups – 10 reps x 2 sets
4 minutes A2G hold