Four letters
on
February 24, 2014
at
6:43 pm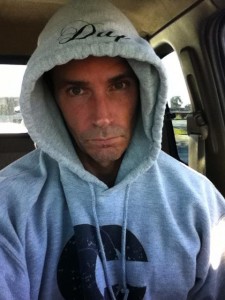 Today was my first day back at the gym in nearly a week and a half.  Four letters describe my workout, W-E-A-K.
I figured an untimed Ray's Way would be a good way to shock body back into activity since my trip up north did not have any formal exercise. This past weekend I did run 3 miles, bike 12 miles and swim 800 yards just to get my cardio training rebooted.
Anyway, the circuit today felt arduous after only the second of five total circuits.   I got through it barely, only having to break my last set of 15 dips due to tricep fatigue.  My breaks between circuits included 1 minute A2G holds.  As seems to be the case recently, the first hold is the toughest because of my tight hips.  Luckily they seem to relax each subsequent time I go down.
Today's Workout
Untimed Ray's Way
5 sets of 15 dips, 10 pull ups, 20 push ups
Between each circuit 1 minute A2G static hold
Totals for workout – 75 dips, 50 pull ups, 100 push ups, 5 minutes of A2G hold