So much time
on
February 5, 2015
at
6:41 pm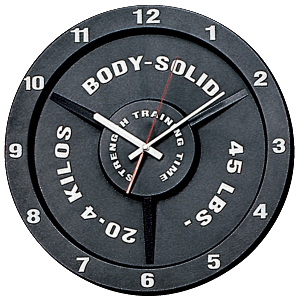 Day 2 of my return to Planet Fitness was my first full test of my new fitness arrangements since I didn't have to spend part of the time signing up.  I was amazed just how much time I had.  My internal clock went off a full 15 minutes earlier than when I had to actually leave, since it has been conditioned to Wellness workouts were I was spending that extra 15 minutes driving and parking.
I got a lot done as a result. Although I have to be flexible in my exercise choices since PF is definitely busier at lunch time than either of the two gyms I utilized the last 5 years.
I also have enjoyed being reunited with a lot of my old gym buddies, some of which I have known for more than a decade.  The whole experience so far has been like putting on a pair of comfortable old broken in sneakers.
Hell I even saw a guy deadlifting today who seemed to have no concerns of the lunk alarm or schoolteacher like gym staff scolding him. I think this will work out fine.
Today's Workout
5 minutes cardio/stretching
Low cable row – 100lbs x 12, 160lbs x 8, 190lbs x 8
Seated overhead cable shoulder press – 100lbs x 12, 130lbs x 10, 160lbs x 10
Seated dumbbell curls – 25lbs x 12, 40lbs x 8, 50lbs x 4
Body weight dips – 20, 15, 15
Dumbbell standing shoulder shrugs –  70lbs x 10, 75lbs x 10
Wall handstand x 60 sec
Hanging knee raises x 20