I never thought I would say this
on
February 3, 2015
at
7:13 pm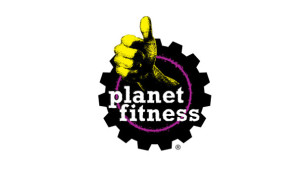 Well today at lunch instead of working out I popped into Planet Fitness, the same gym I left and swore I would never step foot back into over 5 years ago.  The horrid commute to the Wellness Center during season and the sterile environment I have found there have given me reason to once again look at Planet Fitness as an alternative since it is less than a mile from my office.
As soon as I got in there I immediately spotted two of my old gym buddies from Royal Fitness who jumped over to PF once Royal was evicted two Fridays ago. That was reassuring.  The equipment in the place looked better then when I left it.  They brought back some of the heavier dumbbells, now up to 75 pounds instead of 50.
They also had multiple spots to do pull ups, all of which are better than any of my options at the Wellness Center.  They have two rowers, along with treadmills and bikes by the dozens.  There is plenty of open space for me to drop and do floor work as needed and the bathrooms/lockers/showers, while not as nice as the Wellness Center are fine, and will work for cardio Wednesdays.  The gym looked well maintained and clean.
I am actually sort of excited about the switch and will be stopping at the Wellness Center on my way home to cut the cord.