Resisting
on
December 15, 2014
at
6:54 pm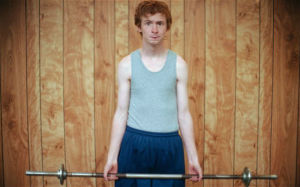 So over two weeks ago my resistance training at the gym was put on hiatus because of what felt at the time to be a rather serious shoulder injury.  That injury worked itself out in the span of 4-5 days but it was replaced by an increasingly annoying illness.
Things started out as a dry hacking cough that slowly but constantly worsened.  At it's worse last weekend I was feeling pretty awful with a constant nasal drip, fatigue and a now wet and gross cough being all part of illness equation. I missed work on Monday and Tuesday due to feeling miserable.
Even though I rejoined the workforce since last Wednesday my symptoms have still been hanging around.  Each and every morning my day has been starting with nearly non-stop coughing and nose blowing.  During the day the symptoms tone down only to ramp back up before bed.
Last week when I went to the gym I just did cardio, not feeling up to much else.  Today was the first time I have done resistance training in quite awhile.  I felt in a word, weak, incredibly weak.  My performance was so bad I am embarrassed to even post the numbers.  I felt like my body was being powered by nearly dead batteries.
After  performing so poorly doing basic bodyweight exercises I thought I would try to do something that felt ok, so I got on the rower for 10 minutes.  It felt extremely difficult just to complete 10 minutes on the rower after the resistance training.  I struggled big time just to pull down 2148 meters.
Man, I hope I shake this bug soon. The only positive I have to say is my left shoulder did not bother me at all during the exercises.
Today's Workout
5 minutes cardio/stretching
35 push ups
10 pull ups
10 dips
15 hanging knee raises
60 second wall handstand
25 push ups
10 pull ups
10 dips
15 hanging knee raises
60 second wall handstand
10 minutes Concept 2 Rower – 2148 meters covered