Less bulk
on
September 23, 2014
at
5:50 pm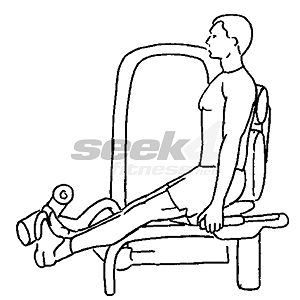 So as part of my quest to be more lean and mean I need to make a few changes. First is in what I am consuming.  When I was on my own, my diet was pretty bare bones.  Since I generally don't like to cook I usually made simple meals with some sort of fish protein and a side of vegetables. If I loaded up on the plate it would be something like broccoli which you really can't eat too much of.
Well since Cindy came into my life I have been treated to her fantastic cooking.  She prepares meals and deserts that far exceed in quality anything I would make for myself. (except my chocolate birthday cake)  The problem is it results in me downing significantly more calories than I used to.  So step one is me being more mindful of how much of her great food I am consuming.  I already am looking to make some simple changes that could easily save me 500-1000 calories a week that I won't miss.
The other change is my fitness plan.  For most of 2014 my focus has been power lifting movements like squat, deadlift and most recently bench press.  I have gotten away from punishing circuit training which manages to push your endurance and strength limits.  The lack of that push and the calories those type of workouts consume has surely helped to mire me at my current weight.
The simple cure is to do what I used to do, more circuits, more reps, and more bodyweight driven exercise.  When you are moving against your own mass it seems the natural flow is for that mass to go down over time.
As part of my new direction I hope to keep a supersetting/circuit element to every work out I do.  Although today was primarily a leg/lower body day, in between every lower body exercise I was throwing a set of pull ups and push ups.
Today's Workout
5 minutes cardio/stretching
8 high pull ups
Arcs squat machine 140lbs x 10
10 pull ups
20 push ups
Arcs squat machine 180lbs x 10
10 pull ups
20 push ups
Arcs squat machine 220lbs x 5
8 pull ups
20 push ups
Leg extension with 1 sec pause at top 100lbs x 10
8 pull ups
20 push ups
Leg extension with 1 sec pause at top 120lbs x 10
8 pull ups
20 push ups
Kneeling leg curl 120lbs x 12
8 pull ups
20 push ups
Rotary calf machine 110lbs x 12