Minus 9
on
August 6, 2014
at
5:34 pm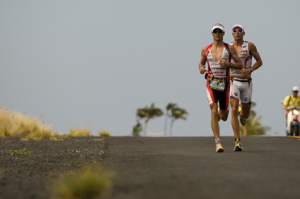 Today I upped my pace slightly on the treadmill portion of my brick to 6.7 mph.  The .1 mph speed increase dropped my per mile pace below the 9 minute mark to 8:57.  The last 2 minutes of the run I bumped to 7 and then 8 mph which added up to a total of 2.22 miles for the 20 minute session.
I found a replay of a Marlins/Pirates game to watch.  I found that watching baseball is better option than trying to watch SportsCenter with no closed captioning.  The time passed by easier it seemed.
On the bike I did the same sweaty level 6 difficulty as I did last week but covered less virtual distance, 2.62 miles.  The amount of sweat and effort did not seem any less than last weeks effort.
Today's Workout 
20 minute run / 10 minute stationary bike brick
Run – 2.22 miles covered
Bike – 2.62 miles covered