Shade faster
on
June 25, 2014
at
5:40 pm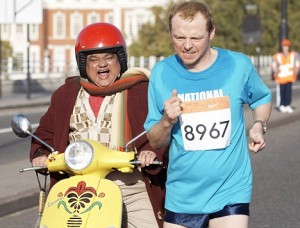 So I bumped up the speed of the treadmill .1 MPH which translated into knocking 8 or 9 seconds off my pace per mile, down to 9:05 for my 20 minutes of running.  My distance covered on the bike was almost identical to last week.
The brick felt slightly less uncomfortable then last week despite the slightly increased speed, a good thing.
I did a handful of muscle ups at home last night for fun.
Today's Workout
Run/Ride training brick
20 minute run @ 9:05 pace – 2.18 miles
10 minute ride – 3.24 miles