210 in 20ish
on
November 12, 2013
at
6:22 pm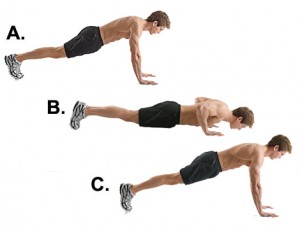 This weekend my exercise consisted of bust ass yard work where I trimmed around 25 trees and a 20 mile bike ride where half of it was into a brutal headwind.  The combination of the two left me feeling beat up and sporting an ice bag on my right knee yesterday.
Since I had a three day weekend I didn't get to throw a Rays Way into the mix as of yet.  I decided to do an untimed version today since I wasn't feeling particularly strong or energetic.  I did keep the breaks of similar duration and used the 16,9,21 rep combo I am currently trying to conquer.
I completed all of my sets unbroken although I am sure I took a little longer than the 20 minutes normally allotted to do it.
Today was the first day since the Mudder I was able to do my calf/hamstring stretching without limping afterward.
Today's Workout
Untimed Ray's Way
5 sets of 16 dips – 9 pull ups – 21 push ups