Crucifix, bicep breaking, FB and forums
on
December 28, 2012
at
2:44 pm
Micke from Barstarzz posted a brief clip of him doing something called a Crucifix Push Up.  It gets it's name from the body position, where you spread your arms very wide and then try to press your body off the floor.  Micke posted his video with a little challenge to see how many others could do.
I had never tried the move before and had no idea if I would be able to do it.  The long arms that are hanging off my torso makes this kind movement pretty tough.  I managed to barely squeeze out 3 reps and felt lucky to manage just that.  The torque across my chest, arms and shoulders was pretty severe.
I followed up with some more back lever practice on my Triple Gym.
I first tried a couple palms down holds.  I was able to keep inching a couple degrees closer to that elusive 90 degree parallel back lever.  Right now I'd say I can hold briefly at around 50-60 degrees of angle.
Cody, one of the young guys I know from the BB forums said I should do more work on the palms up variation of a back lever as it works the biceps and bicep tendons in a way that is beneficial for the planche, another hold I am working on.
I figured I would be able to hold that grip almost as well.  Boy was I wrong.  As soon as I tipped past vertical I lost the ability to hold myself.  I couldn't believe the difference.  I tried again and had the same results.  I then did it tucked, which I could hold but even with my legs bent I felt serious strain across my biceps and the associated tendons.  Obviously I need to work that grip a lot more.
I have been toying around with a couple features here on the blog.  One of them is allowing people to log into and interact with the site using their Facebook accounts.  You will see a big blue button to do so in the top left corner of the screen.  This will allow you to post comments using your FB credentials which is convenient.
I also installed a test message forum (link in the menu) which utilizes the extreme versatility of WordPress to allow a fully functional message board.  The only drawback I am fighting with right now is screen real estate.  The theme I use utilizes columns that are too narrow for the forum, giving it a cluttered look.  I am working on it.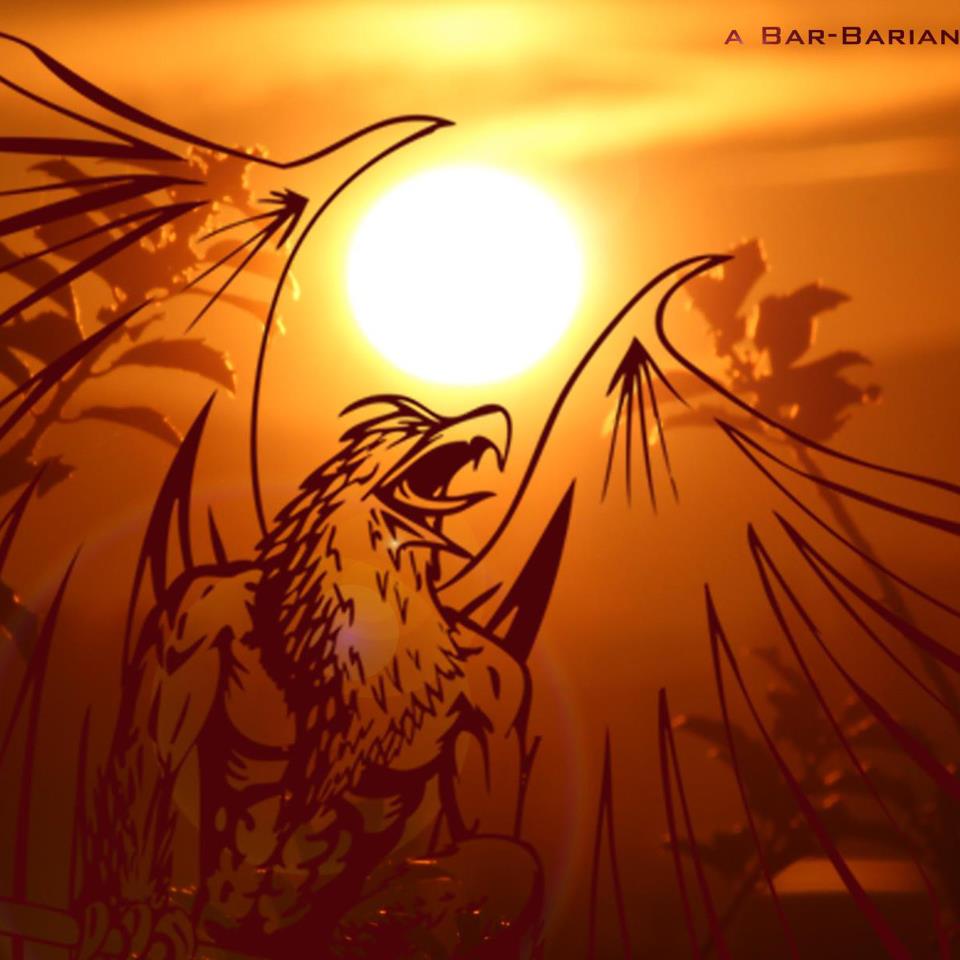 Yesterday I got to talk to Slick Rick from the Bar-barians on the phone.  I have been helping him run the message board for a little while.  I was talking to him about giving the Bar-barians website a face lift.  I offered my help in whatever capacity he needed for the process.